Background
Car is a 1967 Chevelle SS with a 1969 Chevelle 396 *JA* engine. Power steering is off who knows what year Chevelle. It is a separate reservoir unit but the reservoir bracket didn't exactly bolt up correctly on my fenderwell. The adjustment bracket is a piece steel strap I had bent, slotted, and chromed.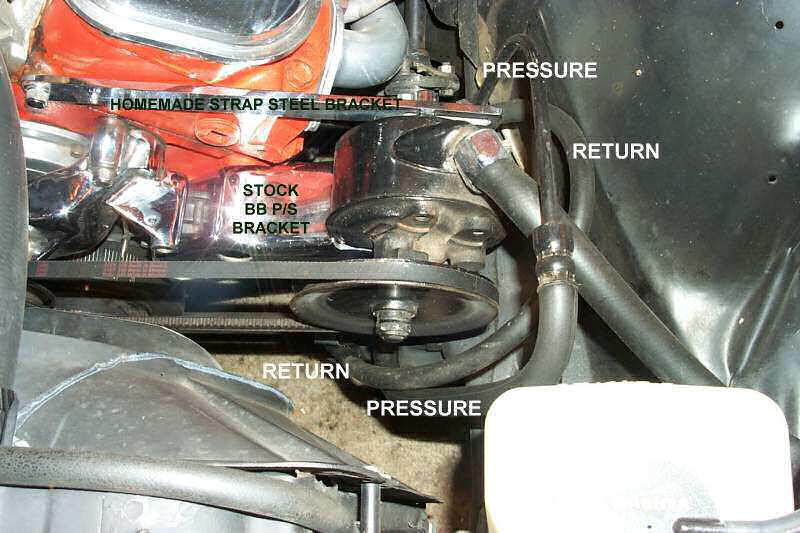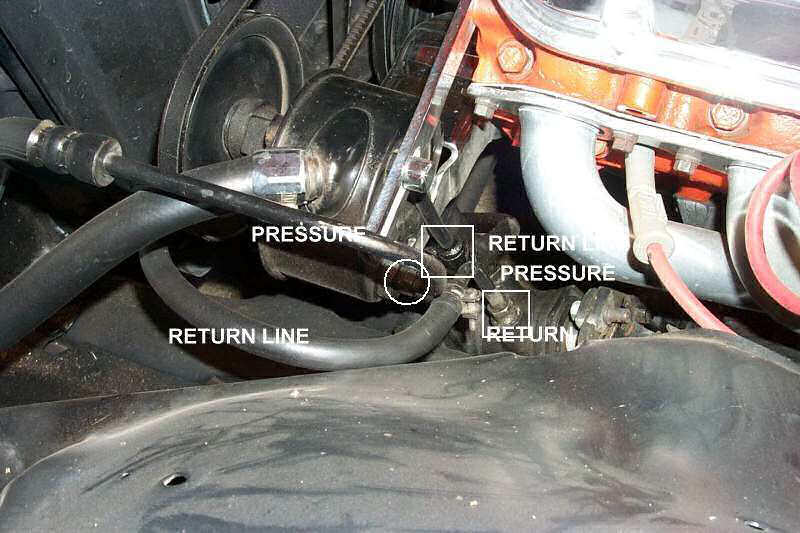 The alternator was moved to the passenger side to balance things out a bit. This meant fabricating a new mounting bracket to the water pump, an old adjustment bracket I had laying around from some past project and a machined bar-stock bolt that physically held the alternator up. The bolt screwed into the head (7/16 coarse thread) and terminated at the front bracket with a nut.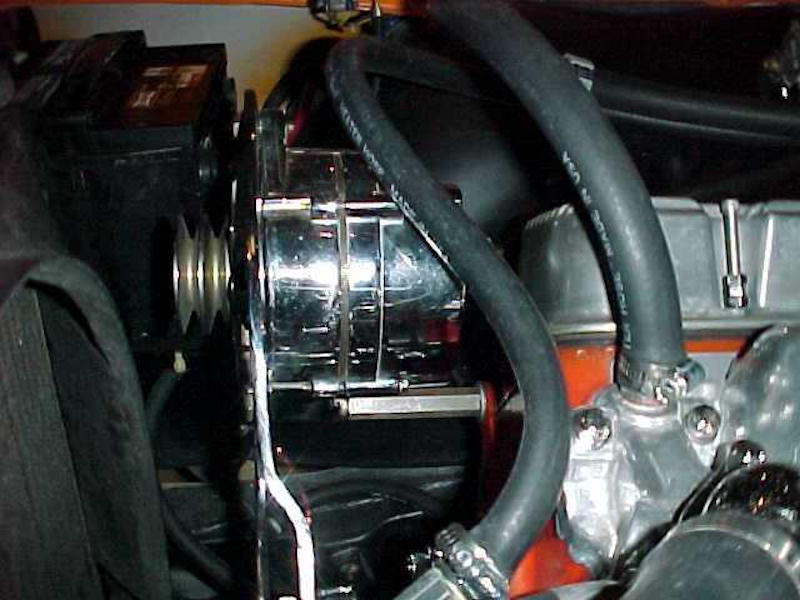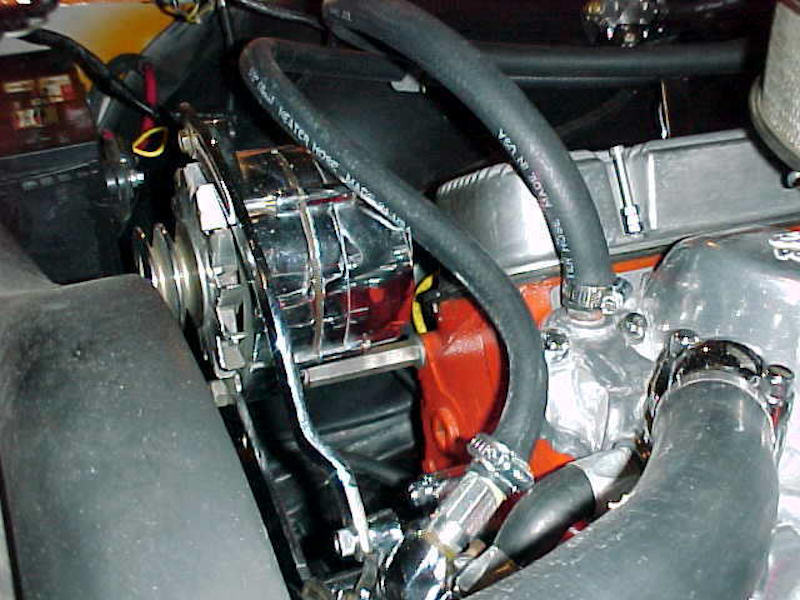 Water pump and crankshaft pulleys were found (along with all the brackets and p/s pump) in the trunk of a 67 SS parts car 14 years ago. Origin...unknown.
I should also note these photos were taken some time ago when the engine had an Edelbrock/Holley intake system. The next pages show the actual assembly of the March belt system after swapping the Edelbrock/Holley setup for an Accel/DFI fuel injection setup.